La musica elettronica italiana nel 2061
Marzo 2, 2011 in Musica da Redazione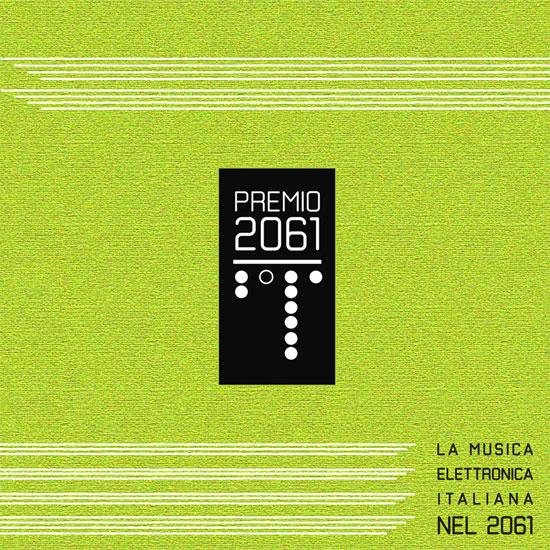 Club To Club e Comitato Italia 150 sono stati i promotiri del premio La musica elettronica italiana nel 2061 ed è infine on line la playlist della compilation digital che meglio rappresenta il panorama della musical elettronica in Italia oggi.

Sono undici le tracce di suoni avenieristici e gli artisti selezionati sono Fred Ventura, Mass_prod, Paolo Rigotto, Wang Inc., Stefano Topix, Populous & Microlux, Bottin, Giorgio Gigli, Painé, GKW e Oftersaid Noise System.
Il Premio è supportato da burn Studios, progetto sviluppato per fornire agli appassionati di musica elettronica uno spazio nel quale esprimersi, arrichire le proprie competenze ed entrare in contatto con gli artisti più cool del panorama mondiale come Cassius, Richie Hawtin, Uffie e l'etichetta M-nus.
PREMIO 2061, THE PLAYLIST

che puoi sentire in streaming QUI
01. Populous & Microlux: Anorexia Girls

Composers: Andrea Mangia, Linda Branchiella

Publisher: Edizioni Record Kicks (SIAE)
02. Fred Ventura: Future Unknown

Written by F. Di Bonaventura

Produced and mixed by Fred Ventura, A REtroACTive product Original mastering by Giovanni Versari
03. Giorgio Gigli: Il futuro è solo un ricordo di uno stupendo passato

Scritta e prodotta da Giorgio Gigli per 'Premio 2061' nel mese di luglio 2010

Mastering di Calyx Mastering Berlin

Tutti i diritti sono riservati

© 2011 ZOOLOFT RECORDS
04. Mass Prod: Wacko (Lipsealing Music)

Taken from Paris, Texas EP [Bosconi 012]

Written and produced by Martino Marini

(c) & (p) Bosconi records 2010

Published by Bosconi / Westbury music publishing

Mastering: www.schnittstelle.ws
05. Wang Inc.: These Are The Things That Are No More

"These are the things that are no more" is licensed under a Creative Commons Attribuzione – Non commerciale – Non opere derivate 3.0 Unported License. Permissions beyond the scope of this license may be available at http://www.wanginc.it.
06. Painè: Fuoriorario (edit)

Compositore: Cuadrelli Minù Painè

Prodotto da Painè Cuadrelli per Compl8 Produzioni

www.painecuadrelli.com
07. Stefano Topix: 3 quarti

Composed, arranged and executed by Stefano Lazzari in 2008
08. GKW – Sergio Bertani: Signal no.260510

Autore: Sergio Bertani

Studio di produzione: Molen

Mastering: Double Dominant
09. Oftersaid Noise System: Blurry Colours And Dusty Feelings

Taken from Perpendicular EP

Written by Tommaso Pandolfi and Alessandro Biscarini

Produced by Alessandro Biscarini
10. Bottin : Disco For The Devil (feat. Douglas Meakin)

Written by G. Bottin and A.D. Meakin, produced by Bottin in Venice, Italy

Published by Dharma Songs UK, (c) & (p) 2010 Bear Funk/Accadia Ltd.
11. Paolo Rigotto: Scheda madre

Taken from Corpi Celesti (CD)

Written and produced by Paolo Rigotto
www.italia150.it, www.clubtoclub.it, www.burn-studios.com

di Randomix